TAILORMADE'S RESPONSIBILITY & GUIDING PRINCIPLES
TailorMade delivers complex planning solutions and advisory services with trustworthiness and passion. We have a non-negotiable responsibility to our clients to be the best at what we do, and embrace that responsibility by adhering to our eight core values.  These values serve as our benchmark allowing us to turn our expertise and experience into true value for our clients.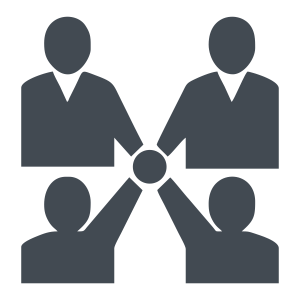 ONE FIRM - ONE TEAM
While we are a diverse group of individuals, each with special and unique talents, we work as a team.  It's a "we" not "me" mindset.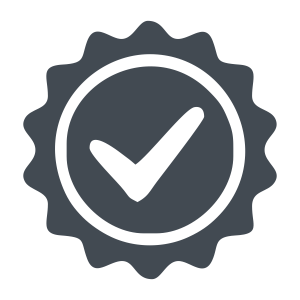 ASSURANCE
We will assure that all our dealings are conducted with our clients' best interests first by maintaining a highly ethical, responsible and competent process. We are true to our word and will always maintain our professional integrity.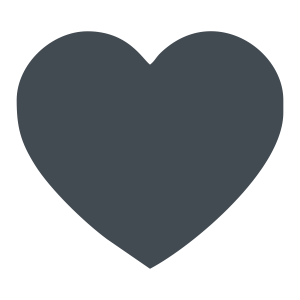 PASSION
We will attract, motivate and retain unusually talented experts who share a passion for financial planning and a healthy disdain for corporate bureaucracy and office politics.  We celebrate innovation in making the firm and each other the best we can be.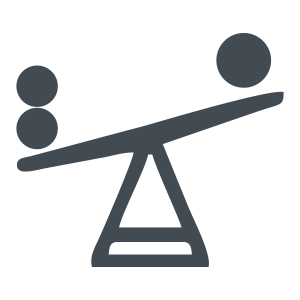 BALANCE – HAVE FUN
We are resolute in delivering world class service, but we know that humor and fun represent the foundation of a great place to work. Work hard and play hard are not just words. A balance that encourages and nurtures an entrepreneurial culture while keeping life and family in the picture is a must.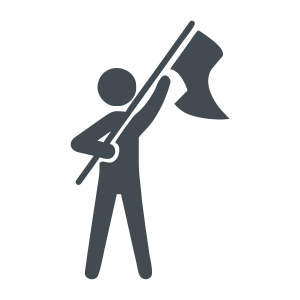 LEAD
We will strive to be an industry leader and use our wealth of knowledge to educate our clients to make informed financial planning decisions without unnecessarily complicating things.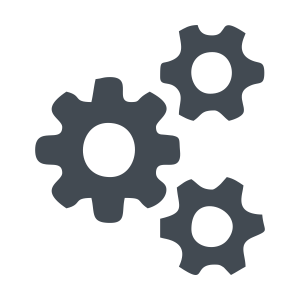 INNOVATION
We will create, build and maintain an environment that inspires innovation and original thought for our clients and the firm.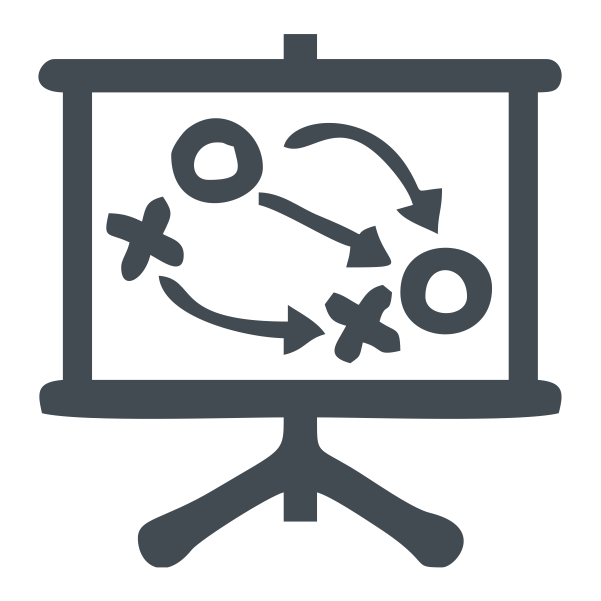 MAKE IT PERSONAL
One size rarely fits all. Cookie cutter solutions can never truly connect a client's unique set of circumstances to the proper solution. Taking the time to make it personal is always worth the effort.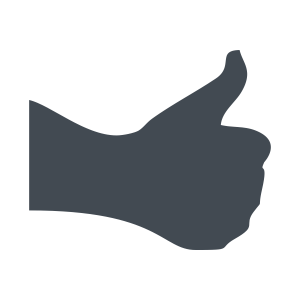 GRATITUDE
We will continue the belief that our clients are always the most important part of everything we do.
THE THREE QUESTIONS
Who you are?     What do you care about?     What do you want to accomplish?
After understanding the real answers, the solutions that fit present themselves.
THE PHILOSOPHY
WE LOOK AT THE BIG PICTURE
No two clients are alike. The most important thing we do is to create tailor-made roadmaps for our clients – each unique, but all fundamentally based on our clients' long-term goals. Our three questions serve as our guide for every decision.
WE KEEP AN OPEN MIND WHEN PLANNING
Things change, people change, and tax laws always change. We fundamentally reject irrevocable planning based solely on events that may or may not happen decades in the future.  A true plan will always balance today and tomorrow.
WE BELIEVE IN BEING PATIENT BUT FLEXIBLE

"Patient but flexible" means keeping your money on a steady path without overreacting to short-term fluctuations and maintaining the ability to deviate when appropriate opportunities arise.
WE PREFER TO TAKE OUR TIME

Our disciplined process is meant to check and recheck every step to minimize mistakes and ensure that every decision stays true to your long-term goals.
WE REDUCE THE NOISE

By working with your existing advisors, evaluating your existing plan to identify areas to improve efficiency and simplify your financial life. Often, a few simple changes can make a big difference.
WE KNOW WHERE WE FIT AND WHERE WE DO NOT

Similar to investment minimums, we maintain a focused discipline to serve a particular marketplace and type of clientele without distraction.  The Right Client, the Right Advisor and the Right Thing is no accident.
WE BELIEVE IN THE GOLDEN RULE

Always doing what's right every step of the way with transparency and accountability. We would never do anything with your money that we wouldn't do with our own.
MANAGEMENT TEAM
"In order to run a successful organization, whether it is an empire, business or family, it takes a team working together for a collective goal. 
 HNW planning is definitely a team sport.  –TMF"
Daniel A. Roeske
President & CEO
Dan began his professional career in 1996 with CIGNA Financial Advisors, then known as one of the most successful financial planning organizations in the country.
In 2003, Dan became a founding partner of LifeSource, LLC along with several of his peers. LifeSource, LLC provided Point of Sale advanced markets and life insurance distribution services for UBS, Raymond James, Wachovia Securities, AG Edwards, and LPL.  With a focus on High Net Worth planning, Dan played a key role in offering expert advice and counsel on Estate, Business, Tax and Asset Protection Planning directly to the end client and their advisors.
After multiple years as the top producer in each organization, in 2008, Dan founded his own boutique practice leaving the large corporate bureaucracy behind.  TailorMade Financial was founded with a singular goal – provide a select group of clients and advisors across the country with a level of sophisticated wealth management and financial planning that is second to none.
Dan resides in The Woodlands, Texas with his wife, Paula and four children, son Kyle and his triplet siblings Madison, Bradley and Kaley.
Keith D. Huberman, CFP®
Managing Director
Keith began working in the financial services industry in 1989. As a former member of both the New York Stock Exchange (NYSE) and American Stock Exchange (AMEX), Keith worked as an option specialist and market maker for Spear Leeds & Kellogg. After leaving the daily trading grind, Keith moved to California and began working within the securities litigation arena providing forensic accounting, analysis and expert testimony for law firms around the country.  Keith still maintains a close tie to the securities litigation/arbitration world and has been engaged as an expert witness on insurance related arbitrations/court cases.
In 1998, Keith transitioned back to financial services.  Keith was a founding member or LifeSource, LLC which provided advanced planning services to national wirehouses, independent and regional broker-dealers.  In 2009, Keith partnered back up with Dan Roeske at TailorMade Financial, Inc. to begin the mission in providing unmatched planning when it comes to Estate, Tax, Business and Asset Protection planning to elite financial advisors and their clients.
Keith attended the University of Florida and the State University of New York.  Keith went on to earn his Chartered Life Underwriters degree from the American College and is a Certified Financial Planner.
Keith currently resides in Matthews, North Carolina with his wife Jennifer and two children, twins, Max and Madison.
CFP® | Certified Financial Planner™ |

 
Certified Financial Planner Board of Standards, Inc., owns the certification marks above, which it awards to individuals who successfully complete initial and ongoing certification requirements.